Hire the Top 1% of
Mobile Developers
with Blueprint
Why us?
Our competitors (ie. Toptal) are 24% more expensive than Blueprint Architects™
How?  As a boutique firm, we have lower overhead (virtual offices, $0 marketing spend, etc) and we pass these savings to you
Employers spend an average of 13 hours per week to recruit one developer
Blueprint clients only spend 2 hours per week recruiting one developer (85% less)
Blueprint Skillscreen™ is our propriety method to find the Top 1% of Mobile Devs
Successful candidates are awarded the Blueprint Architect™ certification
Blueprint uses senior developers to vet candidates — competitors don't.
All Blueprint Architects™ are backed by a 2-week, risk-free guarantee
Avg Blueprint developer tenure: 2+ yrs
Avg contract renewal rate: 91%
How do we find the best talent?
Step 1
Step 1: Language and Culture
• Candidates must first pass Blueprint's screening for culture and craftsmanship.
• "Craftsmanship" - searching for candidates who are natural leaders, innately curious, and passionate developers
Step 2
Step 2: Coding Challenge
• A mixture of technical and theoretical assessments, developers are challenged by a proctored coding challenge
• Minimum Score: 90th Percentile
Step 3
Step 3: Live Screening
• Of the 3.5% of developers who reach this stage, candidates meet with our domain experts: The Blueprint Architects™
• Undergoing our proprietary combination of tests, this gauntlet is a rigorous challenge of skill, creativity, and IQ
Step 4
Step 4: Take Home Projects
• You can talk the talk, but can you walk the walk?
• Blueprint Tip: Provide us your take home challenges, and we'll do the work for you
Step 5
Welcome to Blueprint Architects™
• Filtering for only the Top 1%, Blueprint Architects™ are best in class
• Once awarded the Blueprint Architect™ Certification, these devs are now ready for your team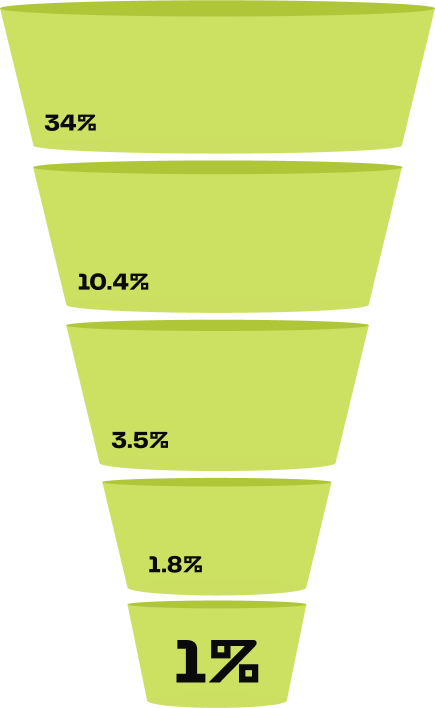 Testimonials
"Blueprint Apps' efforts improved app quality, bug rate, and user engagement. Their collaborative approach resulted in a positive working relationship. Further, they demonstrated excellent communication through regular meetings and emails. The team's timeliness and quality outputs stood out."
Brooks
- Senior Product Manager, Mindstrong
"Their native iOS development is particularly impressive because that's what they specialize in."
"Blueprint Apps' work was stunning. The team maintained high levels of quality, punctuality, and service. Clients can expect a unique solution that takes into account market factors as well as niche needs."
Gerald
- CEO, Ballers Bridge
"The number one thing is their sheer transparency. They give optionality in terms of the direction to go to stay within budget and give us the flexibility to work within those constraints. The team is easygoing, focused, and knowledgeable. The key differentiator is the knowledge they have, as well as the overall experience."

"One of the developers managed to solve a very difficult bug to track down related to switching views. He then gave a presentation to the rest of the mobile team on how he managed to fix it as it was quite impressive. Both developers showed pride in their work -- They felt like employees."
Shane
- VP of Engineering, Homer Learning
Hire remote developers in 4 easy steps
Day 1
Week 1-2
Week 2-4
Week 4-5
About us
Founded by a mobile architect (ex IBM) and sr recruiter (ex Salesforce), Blueprint is a boutique staffing org, focused on mobile developers for emerging startups.
Our talent is best in class and we measure our success in the quality of our relationships. Distributed across the globe, we're excited to bring your mobile app ideas to life.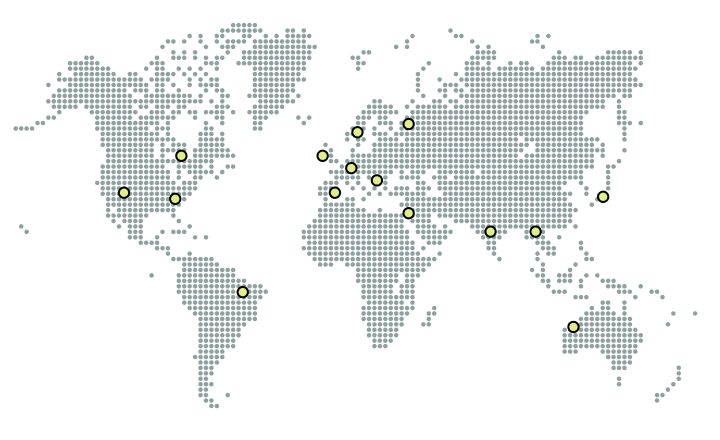 Hire remote developers
Tell us the skills you need and we'll find you the Top 1% - The Blueprint Architects™